In our society, the importance of quality education cannot be stressed enough. Parents want their children to have a good education so they can be better citizens and individuals. Therefore, every parent wants their children to study in the best school and receive a quality education. Ganga International School is the best school in Rohini.
Knowledge is power. Information is liberating. Education is the premise of progress, in every society, in every family.

Kofi Annan.
Ganga Group of institutions has continued with the noble task of educating and nurturing young minds. Our history of 34 years and a pedigree in teaching has made it possible that our institutions have a distinctive reputation.
Ganga International School Rohini follows the same philosophy of the holistic development of the students. We are the best school in Delhi. We make sure that our students excel in all the spheres be it academics, sports or other extracurricular activities. In addition, the school has a perfect atmosphere that encourages spiritual, emotional and social growth. Ganga International School.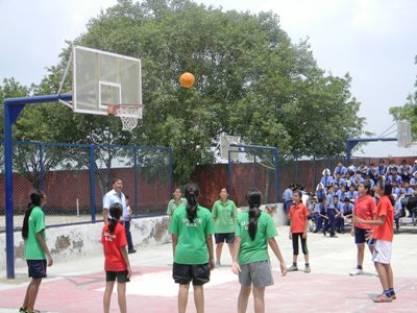 Best facilities with the best support.
Ganga International boasts of all the modern facilities. The school strives to achieve the right balance between traditional methods and modern techniques. Therefore, we are one of the schools in the city that has a proud history and at the same time, we see a bright future for our students. The emphasis on the positive relationship between teachers and parents has helped our students to get adapted to their new school. Read our blog on the effects of positive parent-teacher relationship here http://www.gisrohini.in/blog/2020/01/06/positive-parent-teacher-relationships/
The curriculum followed by the school has been developed to be able to equip the students with all the necessary skills. In conclusion, our scholars enjoy the best pedagogy with extra emphasis on soft skills. Various group activities and events organized which help students to develop important virtues.
The teachers and the staff are well qualified and similarly, they understand the queries of the parents and the school ensures that they both are in constant communication. Therefore, ensuring total peace of mind for the parents of our students.
The school also ensures the safety of the students and has a competent and dedicated staff. The bus fleet is equipped with GPS for added safety and is cleared of all safety regulations. Similarly, our premises are also safe and have all the required certifications and clearances
.To conclude although there are a plethora of schools. Ganga International is the choice of parents and guardians of more than 1000 students. Visit our campus to take a tour and see for yourselves.